We've compiled a list of the top six dry cleaners in Gurgaon, complete with expert evaluations, pricing, contact information, and more. Here are the top 6 dry cleaners in Gurgaon, as hand-picked by us.
Here are the best dry cleaners in Gurgaon!
1. Lucky Dry Cleaners.
Lucky Dry Cleaners, which is located in DLF Qutub Plaza Gurgaon, offers the best dry cleaning services at the most affordable prices. At Lucky Dry Cleaners, every step of the procedure is eco-friendly.
Visit http://www.luckydrycleaners.in/
H-14 Qutab Plaza, DLF Phase I, Gurugram, Haryana 122002.
2. Pressto.
In Gurgaon, a major dry cleaning and shoe, bag, and accessory care service. In India, they operate more than 40 outlets. Your products will be RESTORED and REFRESHED by Pressto.
Check out their website: http://www.presstoindia.com
Locations:
• Shop No. G-19, Central Plaza, Sector-53, Golf Course Road, Gurgaon
• SG-5, Ground Floor, Galleria Market, DLF Phase 4, Gurgaon.
3. TLH – Dry Cleaners & Laundry
Our highly skilled staff's knowledge, along with our state-of-the-art and environmentally friendly dry cleaning procedures, results in a service that is simply unrivalled. We care about our garments and the environment, so we follow all environmental regulations and use water-based, eco-friendly products that are free of dangerous chemicals and contaminants.
website: https://www.tlhindia.in
Locations:
• Shop No.42, Sector-15, Part-II, Huda Market, Gurgaon
• Shop no – 108, UGF, Suncity, Shopping Arcade, Sec-54, Golf Course Road, Gurgaon
• U-16/ 17-18, U-Block DLF Phase-3, Gurgaon
• Shop No- A-119, Nirvana Courtyard Shopping Complex, Nirvana, South City -II, Gurgaon
4. Guardini Dry Cleaners
Guardini is inspired by the internationally recognised Italian standards for garment care. The name "Guard" is derived from an Italian word that emphasises the global inspiration. Guardini's association with TOP SEC, the top Italian dry cleaning chain, explicitly declares adherence to global industrial standards.
The extensive range of premium services offered by Guardini reflects the company's 17-year history as a professional textile care provider. Every garment undergoes seven stages of personal garment care, including: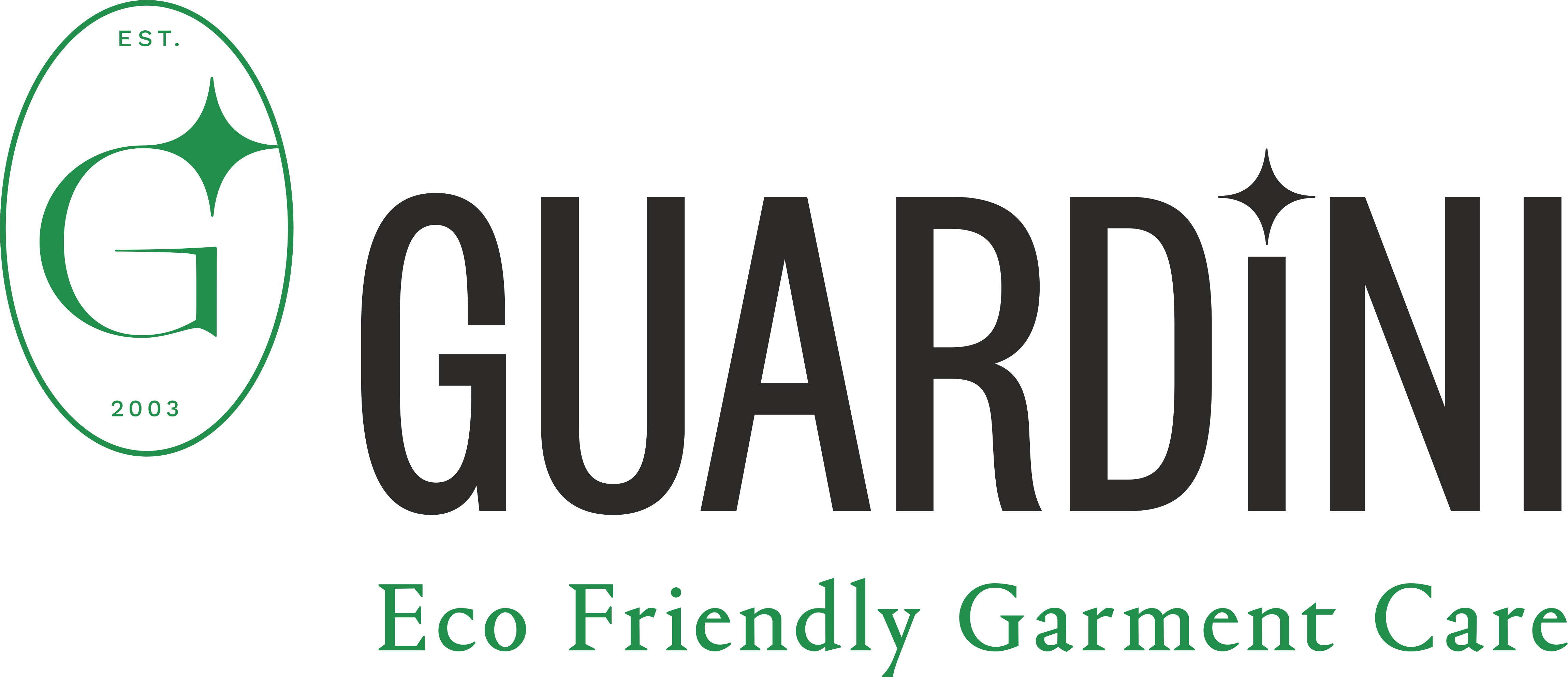 website: www.guardini.in
Locations:
• LG-24, DLF Phase-2, Next to Appeal, DLF City Centre Mall, Gurgaon
• SF-25, First Floor, Galleria Market, DLF Phase-4 Gurgaon
• LCG-04, Ground Floor, The Laburnum, Dlf Phase-4 Gurgaon
• A-117, 1st floor, Nirvana Country, Nirvana Courtyard, South City-2,
• Lower Ground Floor, Sushant Lok-2, Hongkong Bazaar Sector-58, Gurgaon
• Front of OCUS Technopolis Golf Course Road, Sector-54, Gurgaon
• Shop No .44, Sec-15, Part-2 Huda Market Opp FabIndia, Gurgaon
• E- Block lower basement Caitriona Tower, Gurgaon.
5. Astor The Organic Dry Cleaners
Astor The Organic Drycleaners is committed to the safety of its employees, customers, and the communities it serves. All of our stores will follow the guidelines outlined here, however any store-specific alterations should be discussed with your store directly.
website: https://www.astordrycleaners.com/
Locations:
• Sector -42,43 Rapid Metro Station, Golf Course Road, Opp. The Central Park, Gurugram
• Shop No. 86, Eros City Square, Rose Wood City Sector 49-50 Gurugram
• Shop No. H-6, Ground Floor, Qutub Plaza DLF Phase-1, Gurgaon
• SCO-41, Sector 15 Main Market Faridabad.
6. Tumble dry.
All clothes are cleaned with solvents that are safe for the environment, such as oil-based hydrocarbons. To process the clothing, state-of-the-art gear is employed, and they are treated using highly regarded and commercially used solvents.
website. https://www.tumbledry.in/