Pataudi Palace, Neemrana
Pataudi Palace is a must-see in Neemrana since it is a premium gorgeous heritage jewel. The property is owned by the Nawabs of Pataudi, Saif Ali Khan, and is spread over 10 acres of land. Ibrahim Kothi, popularly known as Pataudi Palace, is a palace in Neemrana. The design is influenced by "Imperial India's" imperial architecture.
Neemrana Fort Palace
The 553-year-old mediaeval Fort-Palace of Neemrana Fort Palace is built on the Aravalli hills and is located on the main Delhi-Jaipur Highway, NH-8. This Palace, a 15th-century heritage site, is one of Gurgaon's most popular resorts.
ITC Grand Bharat, Gurgaon
ITC Grand Bharat is located in the Aravalis and spans 300 acres of land. This facility features all of the finer amenities, such as fine dining, a golf course, semi-private pools, and a terrace.
Heritage Village Resort & Spa, Manesar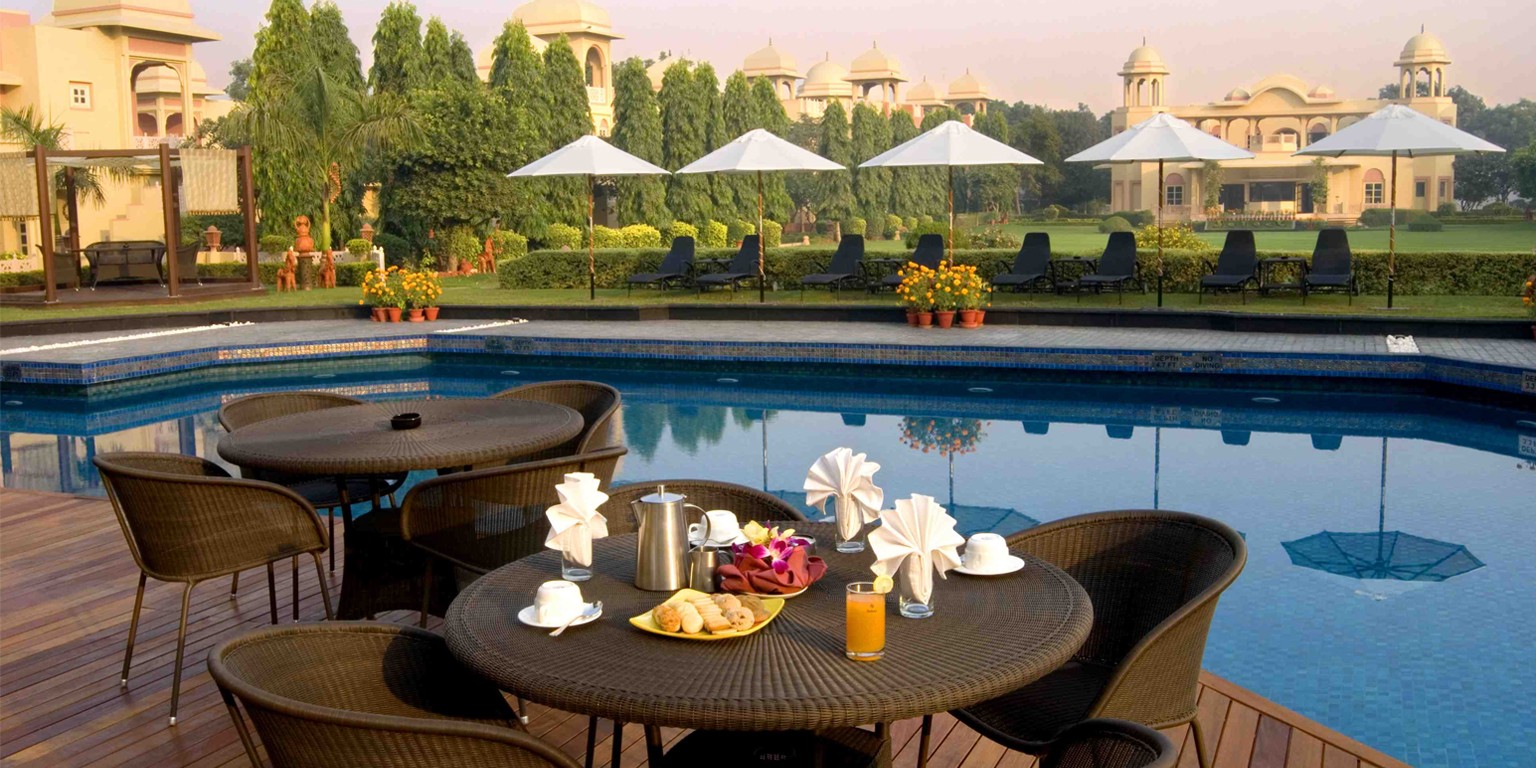 Heritage Village Resort & Spa Manesar is a premier heritage property in Gurgaon, set within acres of natural vegetation. The property that won the National Tourism Award, which was founded by the Indian government. With all of the lavish amenities, Conference rooms, boardrooms, a business centre, wireless Internet access, a fitness centre, a spa, outdoor games, a travel desk, and multi-cuisine restaurants are just a few of the amenities available.
The Oberoi, Gurgaon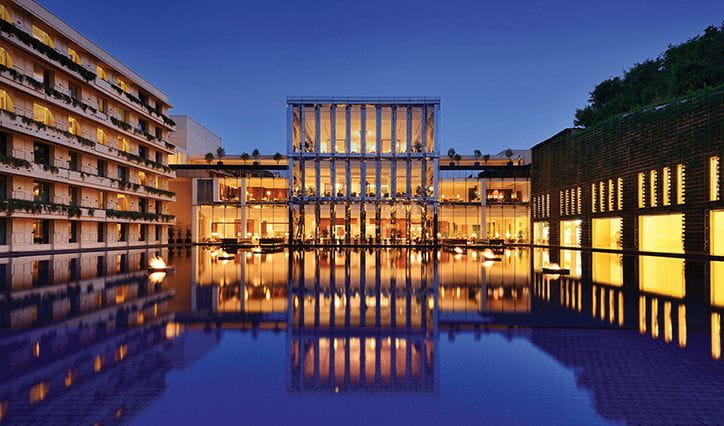 The Oberoi in Udyog Vihar Gurgaon is only a few minutes from the IGI Airport in Delhi. The hotel's big, azure reflection pool and verdant green wall set it apart from other places. The high ceilings and open areas are packed with natural beauty, affording invigorating views of the hotel's vast, azure reflection pool and verdant green wall.
The Taj Gateway Resort Damdama Lake, Sohna
The Gateway Resort Damdama Lake Gurgaon is located in the Aravallis Hills Gurgaon and is spread over 20 acres of natural beauty. In Gurgaon, experience a one-of-a-kind and naturally weaved Gateway resort.
The Lalit Mangar, Faridabad
The Lalit Mangar in Faridabad is an oasis of luxury and relaxation. Located in Faridabad's Mangar Bani Valley on 677 acres of land with over 6 lakh trees, this park is a must-see. From Gurugram, it's about a half-hour trip. In the National Capital Region, this is the ideal luxury getaway. They have 35 suites and two restaurants under their management. The resort is one of the nicest in the area.
Best Western Resort Country Club
Country Club at Best Western Resort It is situated on 50 acres of lush greenery in the midst of nature. The resort is flanked by green and yellow mustard fields, giving it a genuine rural feel. Best Western Resort Country Club is the ideal place for leisure and business tourists because to its lush green setting nestled in the most gorgeous surroundings.
You may also like: Find A Great Looking For An Ideal Pg In Gurgaon