Gurgaon is a thriving corporate city known for its stylish structures and fast-paced lifestyle. So, every now and then, you might wish to seek tranquilly, a connection with nature, a historically enriching experience, or adventure to get away from the everyday grind. Are you concerned, though, that you won't be able to take a long vacation because you won't be able to take enough vacation days? Relax! You may make the most of your weekends or public holidays by taking one of the many scenic and enjoyable road excursions available.
So, here are 15 of the best places to visit by car or bike from Gurgaon:
Damdama Lake, Haryana (24 km)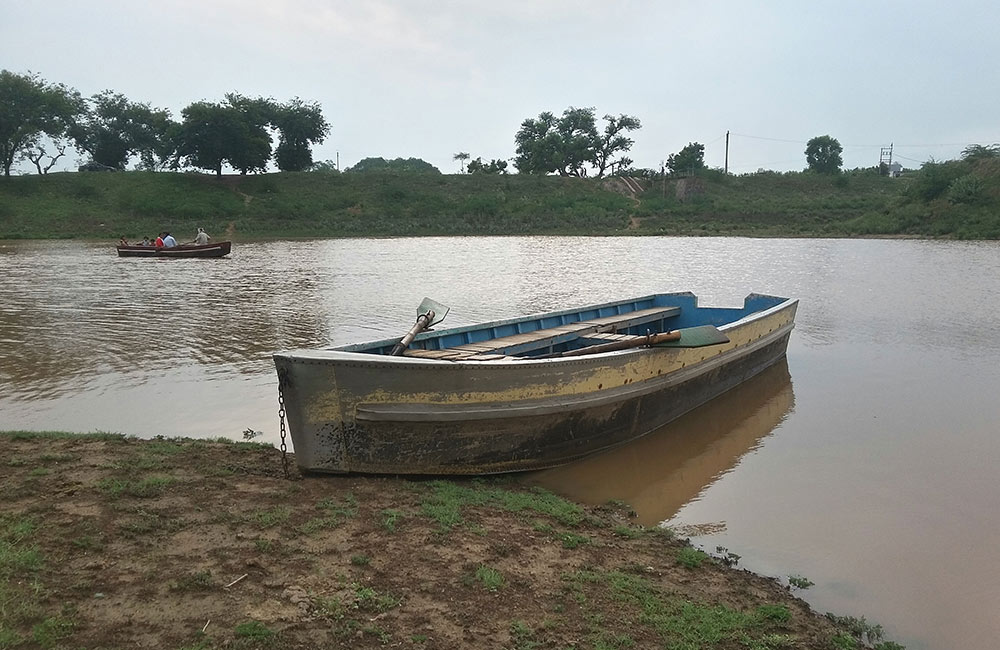 The British constructed this tranquil lake as an earthen dam. It was, however, commissioned in 2019 for rainwater gathering. The lake draws nature lovers and adventure seekers due to its stunning backdrop of the Aravalli Hills. Damdama Lake is ideal if you're seeking for quick driving getaways from Gurgaon that allow you to spend time with the kids. While most visitors come here for a picnic, boating, or outdoor games, this location also draws business workers since it provides a variety of team-building opportunities.
Sultanpur National Park & Bird Sanctuary (14 km)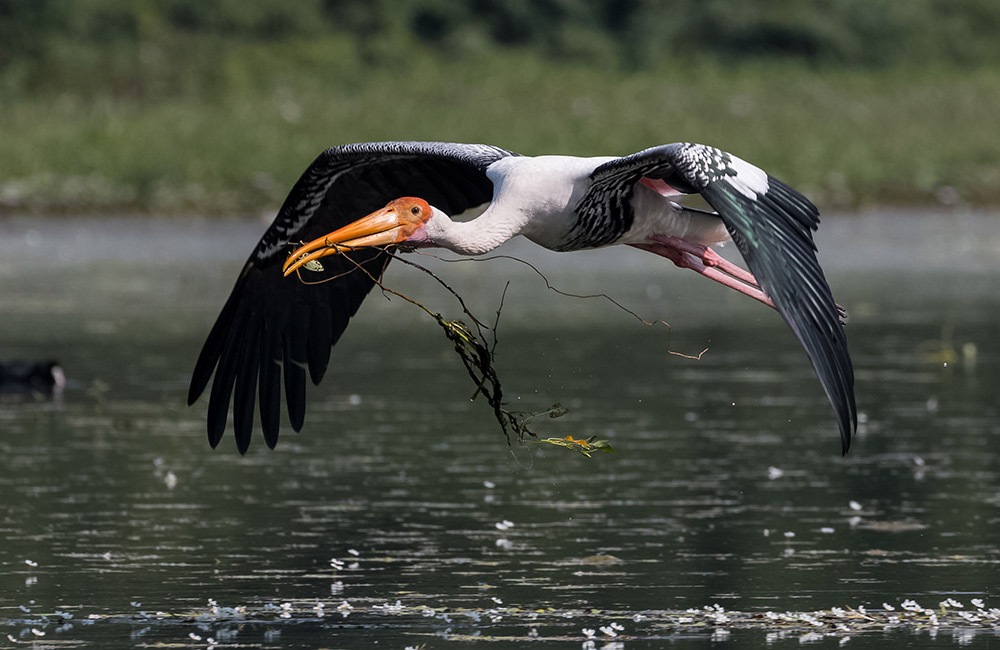 Do you crave some fresh air and the sound of exotic birds migrating from Siberia, Europe, and Central Asia? One of the better road trips from Gurgaon for this is to Sultanpur National Park. This park is home to around 250 different bird species, including mynas, kingfishers, ducks, herons, eagles, woodpeckers, cuckoos, and more! Animals such as the four-horned antelope, blue bull, hedgehogs, and wild cats may be seen if you're lucky. Photographers will have a great time photographing the diverse flora and fauna at this location.
Rajasthan's Neemrana Fort-Palace (90 KM)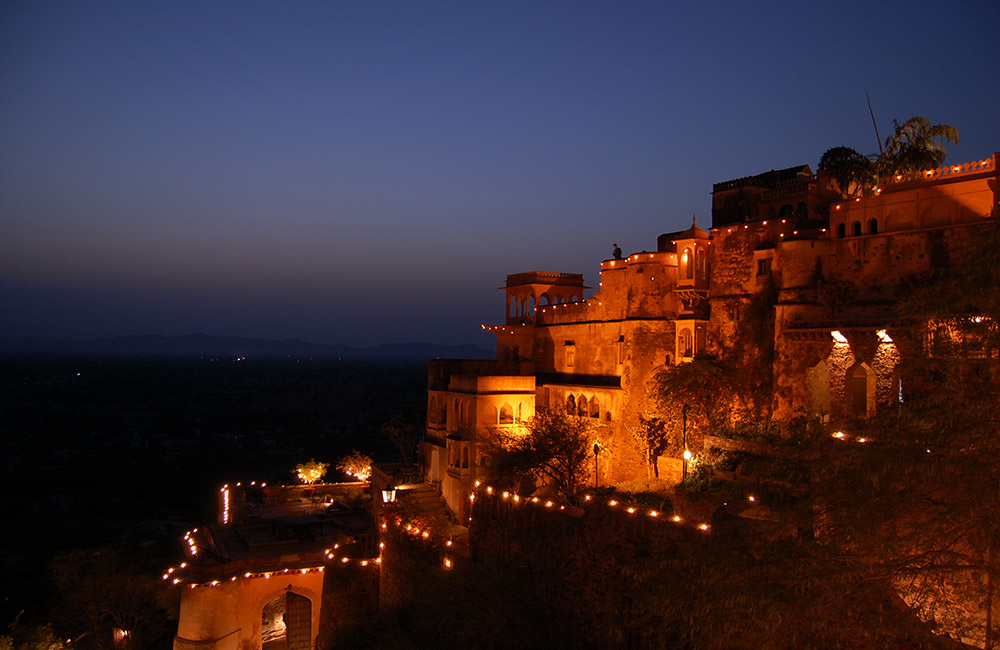 This ultra-luxurious resort was converted from a 15th-century mediaeval fort to gratify your need for the better things in life. The 12 storeys of this vast heritage home amaze with cool swimming pools, a calm spa offering Ayurvedic treatments, a well-equipped gym, and lovely hanging gardens. Guests can enjoy breathtaking views of the Aravalli Hills, watch sunsets, and dine on delectable North and South Indian, Italian, French, Thai, and Chinese cuisines. You can also relax with a refreshing drink at the on-site bar. It's no surprise that this magnificent palace has become a favourite wedding venue.
Alwar, Rajasthan (127 KM)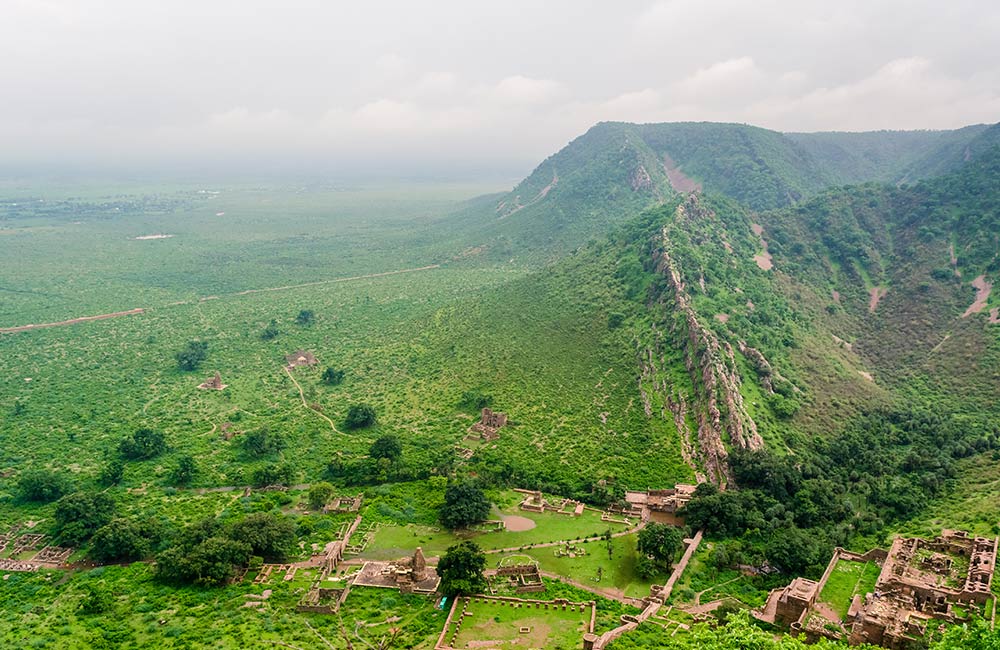 Alwar is a wonderful combination of historic palaces that combine numerous architectural styles, majestic forts, heritage havelis, nature reserves for tiger spotting, attractive lakes, and religious places. It is often known as the Tiger Gate of Rajasthan. So, if you're seeking for historical weekend getaways around Gurgaon, this is the place to go. Wildlife aficionados should take use of this opportunity to photograph the splendour of the Sariska National Park's steep slopes, dry forests, and lush grasslands. If you're looking for a unique experience, don't miss the famously haunted Bhangarh Fort and Karni Mata Temple (where rats are worshipped!). Bazaza Bazaar and Sarafa Bazaar are good places to go for ethnic souvenirs.Bala Quila Fort, Siliserh Lake Palace, Moti Dungri, Kesroli, Sariska Palace, Neelkanth Mahadeo Temple, City Palace, Vijay Mandir Palace, Moosi Maharani ki Chhatri, and Company Bagh are among the most popular sites.
Bharatpur, Rajasthan ( 198 KM )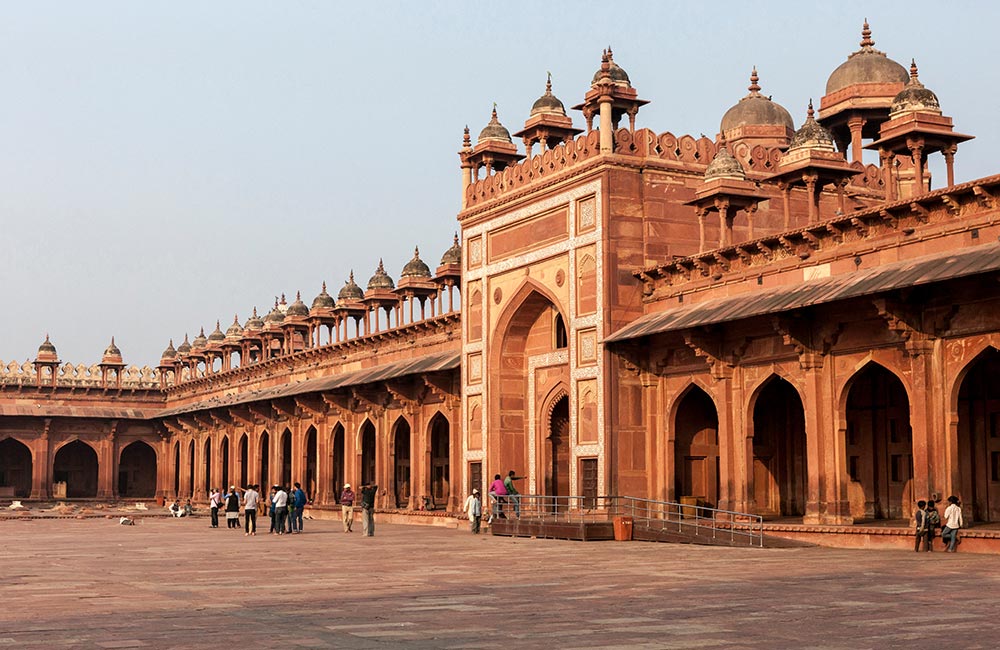 For your road trip, can't pick between nature and history? Bharatpur's national parks, sanctuaries, forts, palaces, museums, and temples can readily fix any problem. Warblers, eagles, hawks, cranes, pelicans, larks, and animals such as boars, deer, and blue bulls will delight nature aficionados. History buffs would enjoy exploring the city's elaborately carved buildings. The 300-year-old Laxman Temples, the 18th-century Lohagarh Fort with its moat, and the adjacent Government Museum with peepal leaf paintings, stone sculptures, and inscriptions will leave you speechless. You can visit Bharatpur at any time during the well-known Brij festival and shop for colourful bangles and Rajasthani antiquities.
Agra, Uttar Pradesh (237 KM)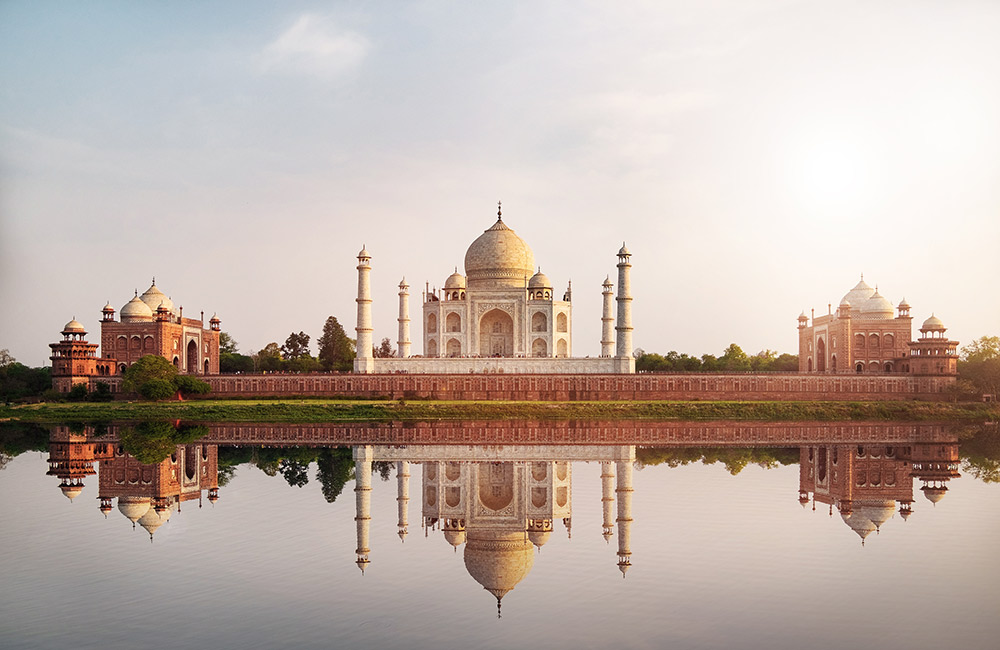 Agra is one of the best driving getaways from Gurgaon, and it's not just because of the world-famous Taj Mahal, which is composed of white marble and features elaborate inlay work. The beautiful Fatehpur Sikri and the enormous Red Fort, both composed of red sandstone, are two UNESCO world heritage sites to see. Beautifully carved tombs, religious structures, and attractive gardens (sometimes bursting with Persian influence) can all help to make your journey one to remember. Water parks are also a great option for families with small children. Shopaholics should also invest in a few jewellery boxes, colourful décor items, and ethnic clothing. A journey during the Taj Mahotsav celebration, which lasts ten days, is also an option.
Jim Corbett National Park, Uttarakhand (250 km )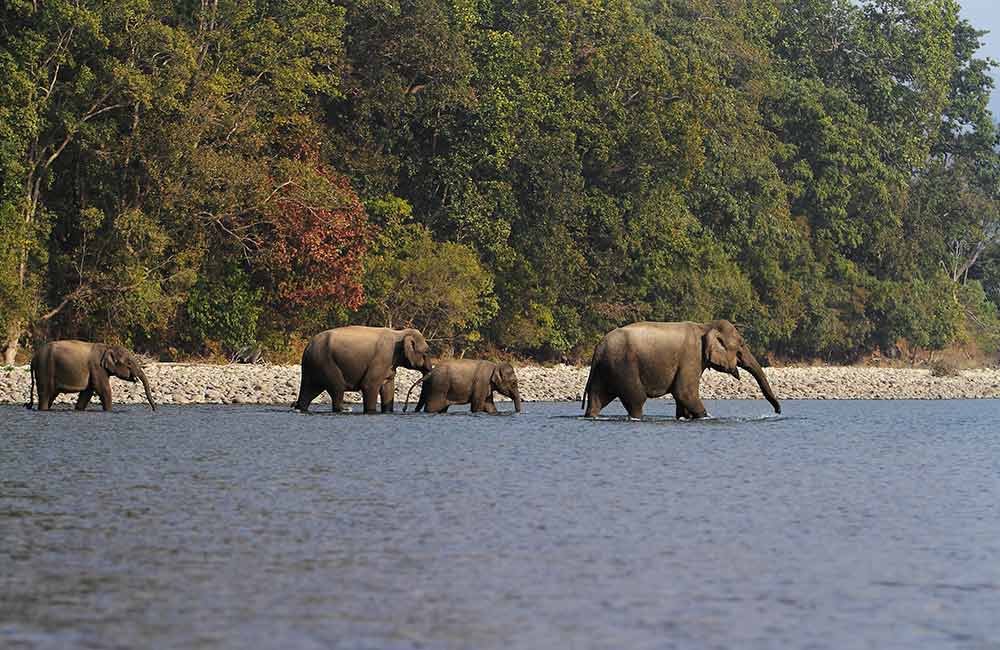 This national park, known for its Bengal Tigers, promises a once-in-a-lifetime encounter for wildlife enthusiasts. Leopards, wild elephants, black bears, sloth bears, ghariyals, several types of deer, and playful otters may all be encountered during your visit. Beautiful migrating birds such as the Gray-Headed Fish-Eagle, Wallcreepers, Brown Dippers, and a variety of Wagtails can also be seen. The surrounding lush flora adds to the mystique and is a photographer's dream. A lunch by the cool Corbett Waterfall and some peaceful time along the picture-perfect Kosi River are recommended in addition to a jungle safari.
8. Rishikesh, Uttarakhand ( 264 KM )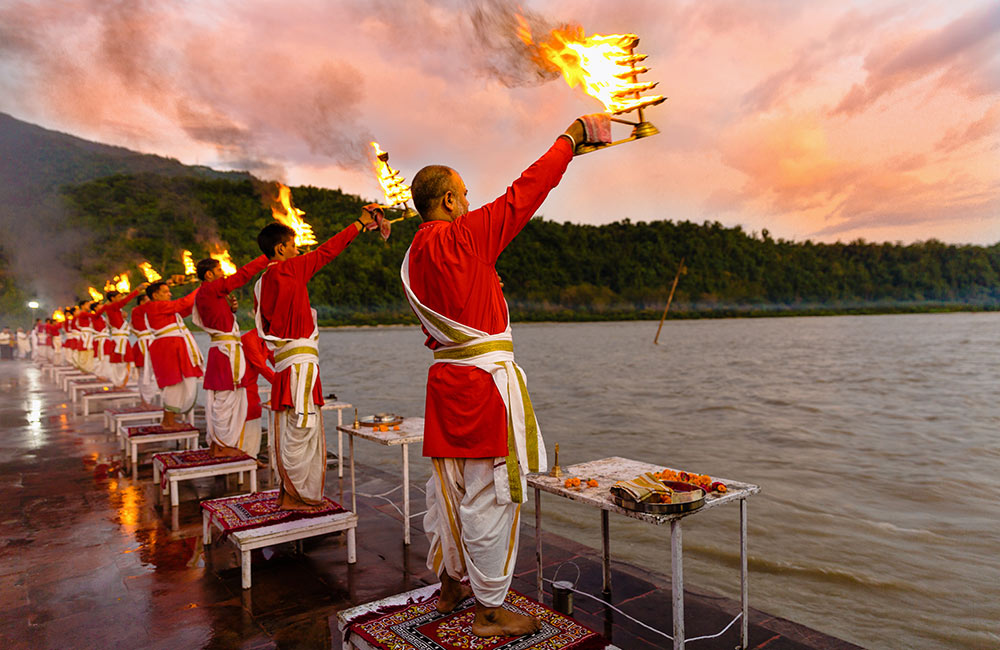 Rishikesh is a place that offers everything from tranquilly and spirituality to adventure and natural beauty. This city, which overlooks the river Ganges and is located at the base of the Himalayas, is one of the most popular road excursions from Gurgaon. If you're looking for an adrenaline boost, try river rafting or bungee jumping. Trekking, kayaking, parasailing, rappelling, and mountain biking are just a few of the activities available. Alternatively, admire the views from Lakshman Jhula, seek serenity and learn yoga at one of the many ashrams, or feel pure and reborn by taking a dip in the sacred Ganges. A visit to one of the many temples, Ayurvedic massages, and evenings watching Ganga Aarti will all help to improve your mood. Read more – Rishikesh Tourist Attractions
You may also like: Best Girls PG in Gurgaon