Banjara It's a massive furniture and home décor flea market where you can get everything from doorknobs to stunning and intricately carved full-length wooden mirrors for dirt cheap. So, without further ado, let us tell you all you may find here and more! Banjara Market, located in Sector 56 in Gurgaon, is one of the greatest places to purchase for low-cost home decor items, furniture, accessories, photo frames, and much more.
The Banjara Market is run by Rajasthani nomads, therefore it is not as nice as other markets in Delhi NCR, but it does have some fantastic items for your home and business.
There, bargaining is the name of the game. This is also one of Gurgaon's largest flea markets. There is a large selection of antique furniture, wall hangings, idols, mirrors, and festive decor items to choose from. They also provide a variety of garden and outdoor products, such as flower pots.
Mirror Frames & Partitions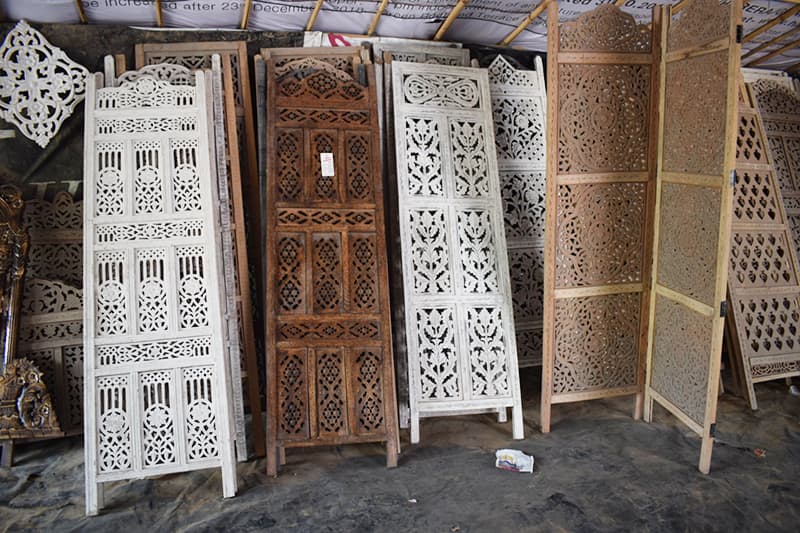 After seeing all the mirror selfies, we'd be lying if we said we hadn't dreamed about having a magnificent full-length mirror in our homes, and this is the location where you can get one for for Rs 1,800. If you only want a frame to decorate your home, you can get the same ones without the mirrors for around Rs 1,000, and the smaller ones for around Rs 250.
Small Storage & Chests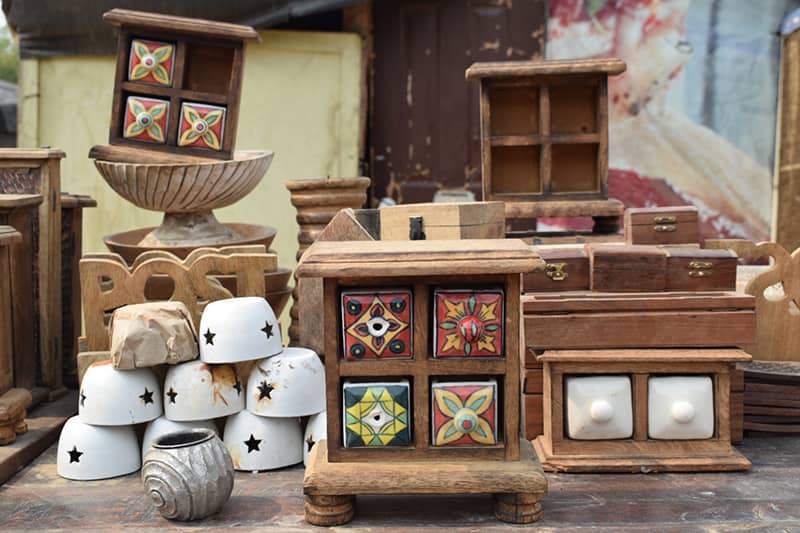 Have you accumulated a large number of items and are unsure where to store them? Whether you have tiny or large items, you will find a cabinet of the appropriate size to manage your life and store as much as you want at this location. This market includes everything from enormous wooden cabinets to little and adorable storage cabinets that are ideal for your bedroom. Find the perfect match for your space! Prices start at Rs 400 and go up from there.
Tables & Table Sets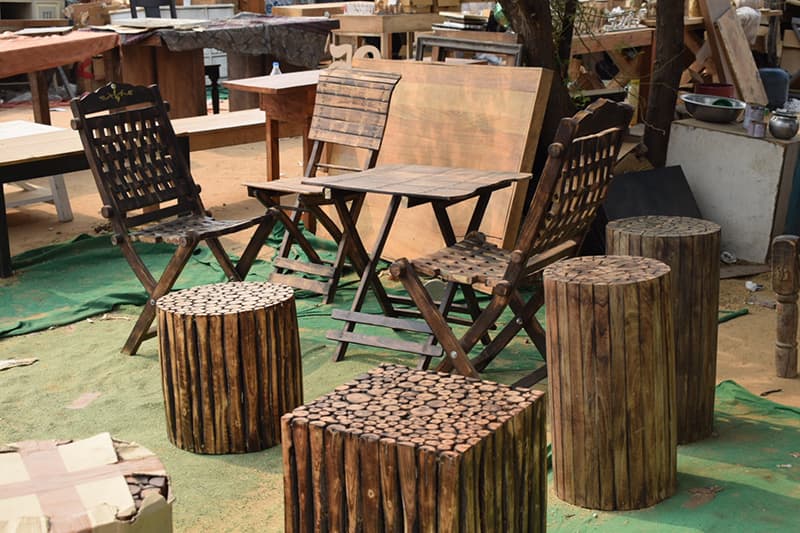 Who doesn't want to end the day with a hearty family dinner shared with their loved ones around a table? This area features stunning tablet sets for all your demands, whether you're a bachelor pad or a joint household. Furthermore, you may acquire a complete table set for as little as 4K (you can still haggle)! If you already have one, you could want to look at antique coffee tables, which will give your home a vintage touch and would be ideal for book reading sessions or simply resting with a mug of coffee.
Price | Rs 400 Onwards
Coasters, Trays & Boxes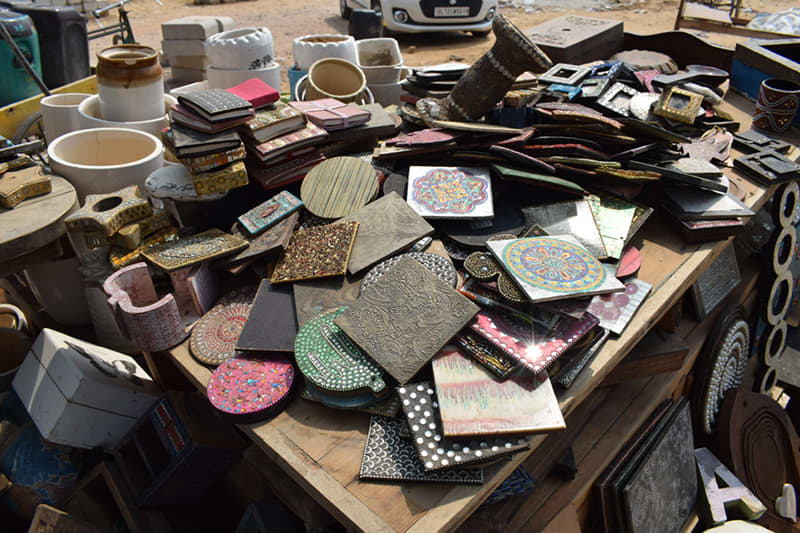 It's time to take your table laying game to the next level now that you've chosen the right table for your home! Don't worry, there are plenty of coasters and trays to select from as well. Shop for beaded mirror work and colourful wooden coasters in a variety of shapes and sizes. Intricately carved wooden trays come in a variety of sizes and styles, starting at 70 hucks. Finally, if you require some boxes to store your jewellery or other items, you will be able to locate them.
Price | Rs 50 Onwards
See Also: 10 Simple And Unique DIY Rental Home Decor Ideas For You
Photo Frames & Pretty Wall Ornaments
We all have particular memories that we want to save forever, so we photograph and frame them. Get yourself some wonderful wooden frames in all shapes, sizes, and colours from Banjara Market for the bargain price of 50 bucks to make those memories stand out even more. For as little as Rs 20, you can also bring home some colourful ornaments to embellish various walls and corners of your home. So keep looking because you never know when you'll find the right photo frame!
From Rs. 20 onwards
Lanterns & Candle Stands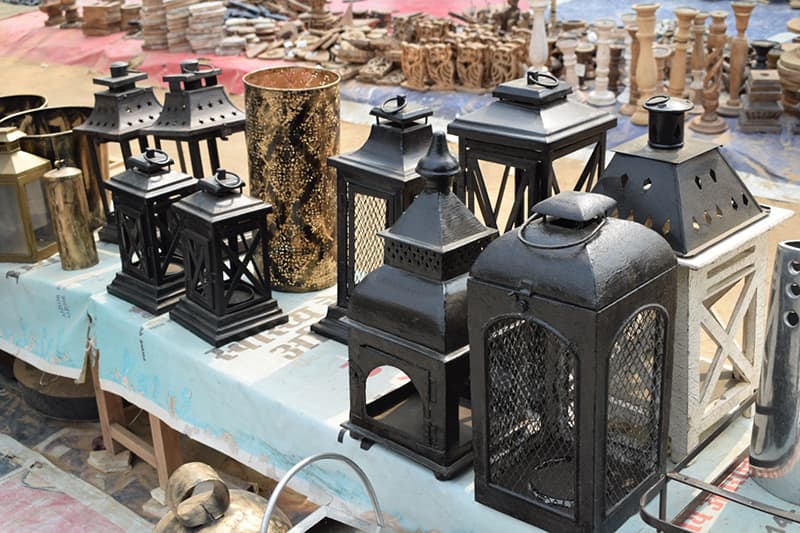 Who doesn't like candles and a little light? We certainly agree, so go out and buy yourself an excellent candle holder to make those candlelight dinners at home especially special. Earthen lanterns and other cutwork metal lanterns are also available for every occasion if you're a little old school. So go ahead and shop to brighten up your nook!
Prices start at Rs 100.
Watering Cans & Pots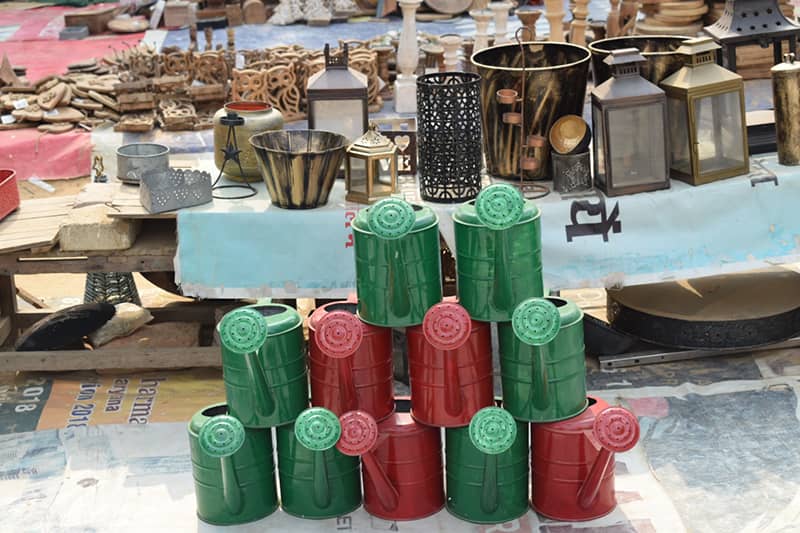 With all of the pollution and concrete around, it's more important than ever to include plants into your house because they not only bring nature closer to you, but they also give your place a fresh aesthetic. After you've got your plants, you'll need the correct pots to put them in, which is where this market comes in. For under Rs 70, you may get pots in a variety of sizes, materials, shapes, and colours. You'll even find a few shops selling adorable watering cans to keep your plants hydrated. So go ahead and purchase a few today!
Prices start at Rs 50.

You may also like: How Choose Best Girls PG in Gurgaon